Welcome to Midnapore Homoeopathic Medical College and Hospital
The Midnapore Homoeopathic Medical College & Hospital was established in the year 1945, on 3rd Dec, the auspicious birthday of Sahid Kshudiram, the first sacrificed soul of Indian Freedom Movement. It is the 2nd oldest Homoeopathic Medical College in India, which is situated on the bank of river Kansaboti in the Marty's land Midnapore Town of Paschim Medinipur, the historic district of West Bengal.
This District is hallowed by association with great heart Pandit Iswar Chandra Vidyasagar, the outstanding Scholar, Social reformer (who introduce Homoeopathy in the district as early as 1863) Rishi Raj Narayan Bose, the maternal Grandfather of Sri Aurobina, Kshudiram Bose, the selfless and fearless Martyr and a host of celebrated persons who helped to put the name of Midnapore in the Political, Social and Educational map of India. Sahid Matangini Hazra, Birendranath Sasmal, Ajoy Mukherjee are famous name of Midnapore District. Another one is Satish Samanta who brought the Homoeopathy Bill in the perliament, is also from this district.
More About MHMCH [...]
Drug Proving Research Unit
The Institution had a Drug Proving Research Unit under Central Council of research in Homoeopathy in India (CCRH) since 1957 and proved 35 drugs. Presently, the Drug Proving Research Unit is shifted from the urban district to greater Kolkata as per order of the (CCRH).
Meet us on Facebook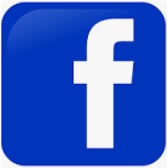 MHMCH on facebook